But until we are over it, I plan to take some inspiration from Sex and the City 2 as much as I did the first movie and the show.
Check out Cynthia Nixon in here: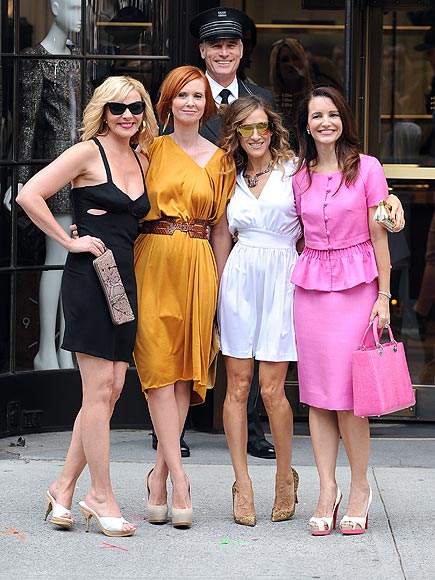 I love her look here in this picture. The color is amazing. Remember the first few years of the show, when Miranda was just a mess?
Any ways, I definitely want to hijack the feel of this look, but will need to add a little something to make it work and winter (brrrrr!) appropriate. Here is what I came up with:
Cynthia Nixon Fab
by
Pretty_Fab
featuring
Mulberry bags